These patients usually present with pain abdomen, gas forrnation, increased acidity, inability to eat, recurrent vomiting, loss of weight and loss of appetite, anemia, etc. They usually require endoscopy and CT scan to diagnose the disease and based upon which surgery is planned.
It is usually done for benign and cancerous diseases of esophagus and stomach e.g, hiatus hernia, gastroesophageal reflux, achlasia cardia, cancer of esophagus and stomach, ulcer of stomach etc.
Best Surgeon for Esophagus and Stomach Cancer
Esophagus (food pipe) and stomach form a part of upper gastrointestinal tract. These patients usually
present with difficulty in eating, vomiting, bloating, acidity and loss of appetite. Dr. Bedi is expert in
handling all conditions ranging from routine problems to cancer of these organs. All types of esophageal
and stomach surgeries are done by laparoscopy even for cancer. Commonly done procedures are
laparoscopic hiatus/diaphragmatic hernia repair, myotomy for achlasia cardia, fundoplication ,
esophagectomy for cancer, gastrectomy for cancer and obesity, bypass for obstruction and obesity, etc.
Being surgical gastroenterologist Dr. Bedi performs these surgeries routinely and also is referral centre
for problems for these organs.
Almost all the surgeries are done by laparoscopy thus decreasing the morbidity and mortality associated with such major procedures.
Thoraco-Laparoscopic surgery for Esophageal cancer.
Lap surgery for Achalasia Cardia (HeIler cardiomyotomy).
Laparoscopic Radical Subtotal Gastrectomy for Carcinoma Stomach.
Laparoscopic Total Gastrectomy for Carcinoma Stomach
Laparoscopic Fundoplication for Gastroesophageal Reflux Disease (GERD).
Laparoscopic resection of esophageal diverticulum
Laparoscopic excision of benign tumors of esophagus ( leiomyoma).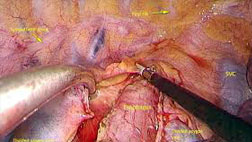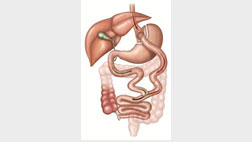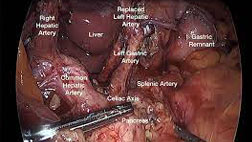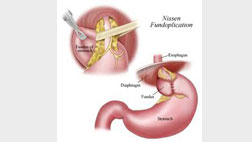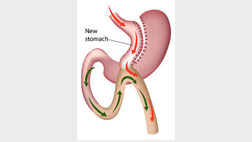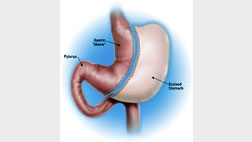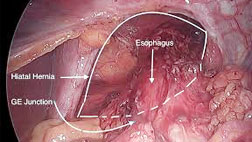 Frequently Asked Questions about Esophagus and Stomach Surgery