Best Laparoscopic Surgeon in Chandigarh
Dr. Manmohan Singh Bedi is the Best Laparoscopic Surgeon in Chandigarh, Mohali and Panchkula and also the best surgeon for gall bladder stone and hernia surgery in Chandigarh, Mohali and Panchkula can ably handle all kinds of diseases of the gallbladder and its complications. He is an expert in handling complications of surgery on the gall bladder and is a referral center for such conditions. Considering his expertise, he can handle the cancerous and noncancerous conditions of the gall bladder even in an advanced stage.
Why Laparoscopic Surgery is Performed ?
Laparoscopic approach for abdominal surgery has evolved in a big way over last couple of decades. In laparoscopic or key-hole surgery the steps and procedure performed are same as in open surgery. Since the entire operation is made through small incision it provides the following benefits to the patient:
Advantages of Laparoscopic Surgery
Less pain after operation.
Less tissue trauma and hence healing time is reduced.
Early ambulation and quick recovery.
Early return of bowel functions.
Early return to work and social life.
Cosmetic advantage due to small scars.
My unit is equipped with the most modern equipment for advanced laparoscopic surgeries. These High Definition 3-Chip Camera systems from Karl-Storz and Stryker, Harmonic scalpel, thermoflator, Enseal vessel sealing system, Bariatric equipment, and OT table, etc.
Laparoscopic Gallbladder Stone Removal Surgery in Chandigarh
Laparoscopy is the common modality of treatment of gallstones. Laparoscopy involves making small holes in the tummy and then doing dissection inside by putting thin instruments through these holes that decrease the size of cuts and thus decrease pain and expedite recovery so that the patient is able to carry out his or her routine chores from the very next day. Laparoscopic surgery for gallbladder stones is very common these days.
Laparoscopic Gallbladder Stone Removal Surgery Cost in Chandigarh
To know more about the laparoscopic surgeries, laparoscopic surgeon, treatment and cost estimate for operation, please share your request and reports at [email protected].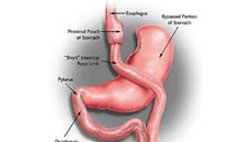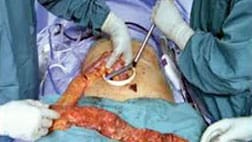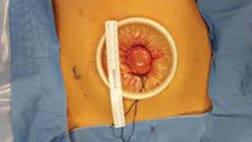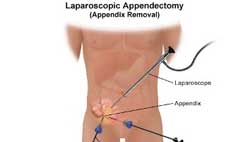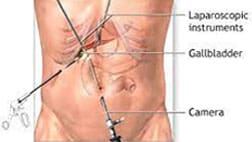 Commonly performed laparoscopic surgeries are:
Colorectal
Laparoscopic Anterior resection for carcinoma rectum.
Laparoscopic APER for anal canal / lower rectal tumors
Laparoscopic restorative proctocolectomy with IPAA for polyposis coli and ulcerative colitis
Laparoscopic Right Hemicolectomy.
Laparoscopic colectomy for colonic diverticulitis.
Laparoscopic colonic resection (Hemicolectomy, Segmental Colectomy etc) for benign and malignant lesions.
Single-incision colonic resections
Laparoscopic appendicectomy.
Upper GI Surgery is a subspeciality of GI Surgery. An upper GI surgeon is a doctor
who specializes in the surgical treatment of diseases of the upper gastrointestinal
tract. This includes the esophagus, stomach, and duodenum. Upper GI surgeons
also perform surgery to treat conditions of the liver, pancreas, and gallbladder.
Upper GI surgeons are trained in gastrointestinal surgery, but they also complete
super specialty training in upper GI surgery. This allows them to learn the latest
techniques and procedures for treating diseases of the upper gastrointestinal tract.
Thoraco-Laparoscopic surgery for Esophageal cancer.
Lap surgery for Achalasia Cardia (Heller's cardiomyotomy)
Laparoscopic Radical Subtotal Gastrectomy for Carcinoma Stomach
Laparoscopic Total Gastrectomy for Carcinoma Stomach
Laparoscopic Fundoplication for Gastroesophageal Reflux Disease (GERD).
Laparoscopic resection of esophageal diverticulum
Laparoscopic excision of benign tumors of esophagus (leiomyoma).
Hernia Surgery Chandigarh, Mohali, Panchkula
Laparoscopic surgery for inguinal hernia (Lap TEP & TAPP repair)
Laparoscopic mesh repair for Incisional & Umbilical Hernia
Laparoscopic repair of Diaphragmatic Hernia.
Laparoscopic gastroplasty and fundoplication for short esophagus and hiatus hernia.
Hepatobiliary Surgery
Laparoscopic cholecystectomy
Lap CBD exploration for CBD stone
Laparoscopic surgery for choledochal cyst
Laparoscopic Right and Left Hepatectomy
Laparoscopic resection for benign liver lesions
Laparoscopic Whipples Pancreatoduodenectomy
Laparoscopic Distal pancreatectomy
Laparoscopic pancreatic necrosectomy for pancreatic necrosis
Video assisted retroperitoneal debridement for pancreatic necrosis.
Laparoscopic splenectomy
Miscellaneous
Diagnostic laparoscopy
Laparoscopic adhesiolysis
Lap Appendicectomy
Dr. Manmohan Singh Bedi specializes in the gallbladder and hernia surgery, utilizing modern laparoscopic techniques to provide less pain, quicker recovery, and better cosmetic results. With state-of-the-art equipment, his unit offers a range of laparoscopic surgeries, from single-incision lap surgery to lap gastric bypass bariatric surgery, lap colorectal incision, laparoscopic colon surgery, lap appendix removal, and gallbladder surgery. Located in Mohali, behind Bougainvillea Garden, Dr. Bedi's clinic is easily accessible by phone or email. Contact him and his team for top-quality laparoscopic surgeries and compassionate care.
Frequently Asked Questions about Laparoscopic Surgery